Thread cleaned March 2019 by liquorslit
-----------------------------------------------------------------------------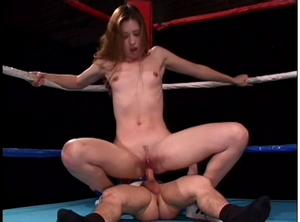 Aliases and Misspelling:
Gwenn Summers, Gwin Summers.
Birthdate:
June 13, 1978
Born:
Littlerock, California, USA
Years Active:
1998-2007 (Started around 19 years old)
Weight:
115 lbs.
Height:
5 ft. 7 in.
Eye Color:
Blue
Measurements:
32B-23-34
Hair Color:
Auburn
Ethnicity:
Caucasian
http://iafd.com/person.rme/perfi...en-summers.htm
Biography:
A smooth-skinned stunner whose naturalistic beauty has lit up many a porno flick over the years, Porn Star Gwen Summers might just be one of the prettiest, perkiest young women working in porn. Gwen Summers' an undeniably gorgeous stunner, with lush red hair framing one of the freshest, most dazzling faces in hardcore. Gwen Summers' smile is a killer, and her deep blue eyes seem capable of effortlessly hypnotizing unsuspecting men -- or women. Her body is every bit as alluring, a small-breasted, well-honed, 5'7" tribute to the wonders of womanhood.
Summers first entered pornography in 1998. She married a fellow student she met in English class in college, only to find out that he had been leading a double life as the porn star Johnny Thrust. A week later she did her first filmed scene with him, and was offered a contract with Metro Studios. Summers left pornography to have a son in June 1999. She tried working as a secretary, but the work bored her. She returned to pornography after a year and a half away, and actively worked for a couple more years. Although Gwen claims to be very religious and goes to church every Sunday, she overcame her moral conflicts since she doesn't see any harm in pornography and considers it to be very natural. Her mother and siblings do not approve of her pornographic work.
As of August 2007, Gwen Summers is listed at the Gold Star Modeling adult entertainment agency as available for girl-girl scenes. Summers returned in 2007 to the business in a video and shoot for the site Milfnextdoor, as well as an appearance in the video 'The Violation of Trina Michaels'.